Central Heating Services
Is your heating working correctly, if not you can avail of our central heating services. Are you turning the temperature dial up and it's still a bit chilly? Over a period of time, central heating is like everything else parts will get blocked or clogged with dirt. We have over 30 years experience with every type of  heating system imaginable. Even a full boiler service may decrease your heating bills dramatically.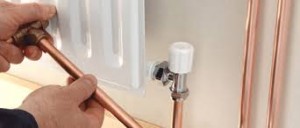 At Plumbers Dublin our fully qualified heating service engineers offer expert installation and maintenance of commercial and domestic heating systems.
Expert central heating services at affordable prices
We deal with all sorts domestic and commercial heating services on a regular basis. This could be power flushing, radiator installation or just balancing your system. When you want we will have a courteous, professional  heating service engineer ready to assist you. Whether you need a completely new central heating system, an upgrade, repair or service we can help you.
Our reputation for customer satisfaction is excellent and our staff have expert domestic plumbing knowledge. Most of all, we have extremely competitive rates. Our customers know that when we start a plumbing job, we will ensure that the job is finished to the highest standards. Furthermore, you will rest assured and sleep soundly knowing that you will be completely satisfied with any of our plumbing services.
Our team provide central heating services 24/7 – 365 days a year to assist with any heating emergencies you may have. It doesn't matter if it's an emergency or you want to reduce your heating bills or just want to improve your  heating system. Give one of our central heating service experts a call on 01-6874852. Our staff will provide free advice and a free quote as required.